Thank you so much for your contributions!
Thank you so much for helping contribute to OMI's mission! The funds that have been so generously donated by everyone over the course of Giving Day are going to go a long way to helping us do what we aim to do here at OMI. Thank you all again, from us at OMI.
Looking for Other Ways to Contribute?
Spread the word on Giving Day, or follow us on social media for updates on our project!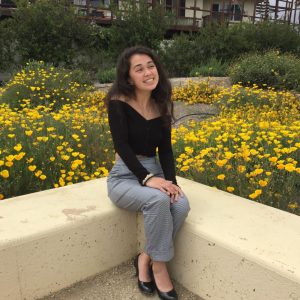 —Miki Arlen, 2018 & 2019 Summers in Okinawa.
"I never would have fully realized my passions for cultural history and storytelling without OMI. Inspired by the oral history interviews I helped facilitate in Okinawa, I've started conducting life history interviews with my own family members, encouraging intergenerational conversations about Japanese-American identity that my family has never had. Now, I'm planning to apply to UCLA's Asian American Studies Masters program to study documentary filmmaking under Renee Tajima Peña. Thanks OMI!"