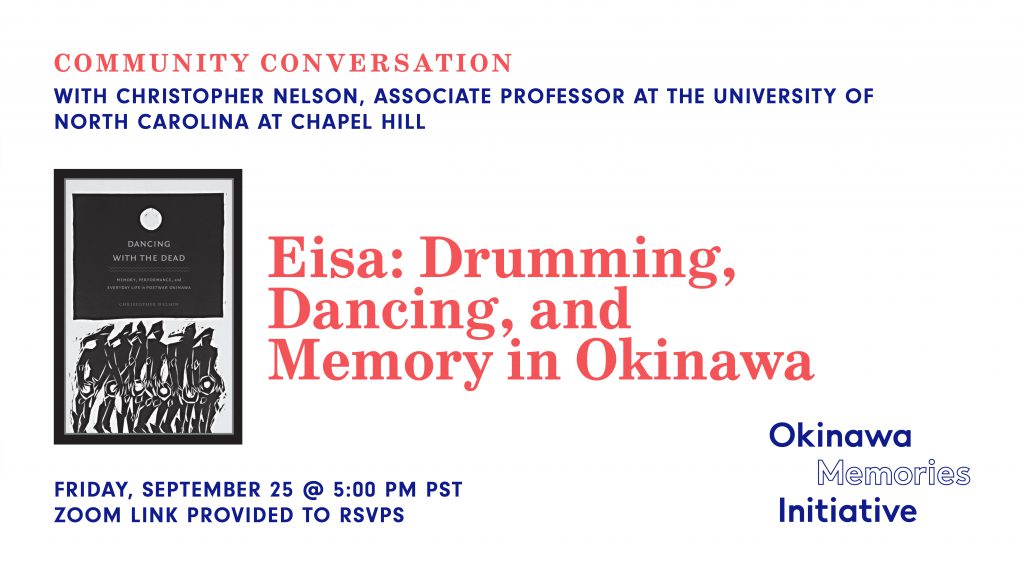 With the beginning of the 2020 – 2021 school term on the near horizon and our previous Community Conversation event in our memories, the OMI team is delighted to announce our next program!
On Friday, September 25th at 5pm (PST), Professor Chris Nelson (UNC Chapel Hill) will be joining us to discuss Eisa, Obon, dancing and cultural memory in contemporary Okinawa. Professor Nelson is an anthropologist who published a study of Eisa called 'Dancing with the Dead: Memory, Performance and Everyday Life in Post-War Okinawa' (Duke University Press, 2008).
OMI Director Alan Christy and OMI Almuna will lead the conversation with Professor Nelson, exploring his study and discussing one of Okinawa's key cultural traditions. You can register for the event by clicking the button below.
Alan Christy, OMI Director
Nirupama Chandrasekhar, OMI Alumna
Chris Nelson, Associate Professor at the University of North Carolina at Chapel Hill