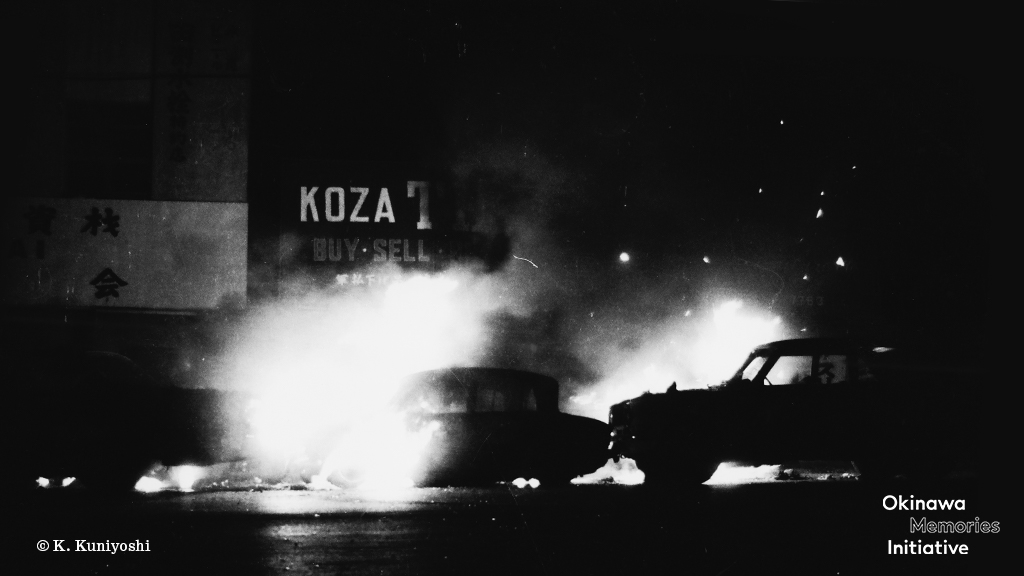 Thank you to everyone who participated in our event: Revisiting the Koza Uprising in Global Perspectives / オンラインセミナー「コザ騒動を世界の視点で」! The event was a huge success and we're looking forward to possible future conversations. For everyone that was not able to make it to the event, or those who would like to look back on some of the illuminating thoughts from our speakers, you can find both japanese translated and english translated recordings of the event below.
Revisiting the Koza Uprising in Global Perspectives
Learn more about the Koza uprising by clicking or tapping the button down below!
Fifty years ago this December, Okinawan protests against US military rule turned violent for the first and, so far, only time. On the anniversary, the Okinawa Memories Initiative will host a public discussion about the "Koza Riots," featuring an eyewitness photojournalist, an American army veteran who had been stationed in Okinawa and two Okinawan American scholars reflecting on race and the meaning of the event fifty years on in the days of Black Lives Matter.
50年前の12月、沖縄には怒りが溢れていたといいます。そして、その感情は、交通事故という小さなきっかけからコザ"暴動"へと膨れ上がりました。
オキナワ・メモリーズ・イニシアティブでは、コザ暴動が起きてちょうど50年となる12月14日、朝9時半から11時までオンラインでイベントを開催します。コザ"暴動"を実際に取材した写真家國吉和夫さん、沖縄に駐留した経験のある退役米軍人、沖縄系アメリカ人の研究者など多彩なゲストを招き、コザ"暴動"が起きた背景、その後の沖縄への影響、さらに、コザ"暴動"を通して、ブラック・ライヴズ・マター(Black Lives Matter)など現在世界に波及する人種差別抗議運動についても考えます。ぜひご参加ください。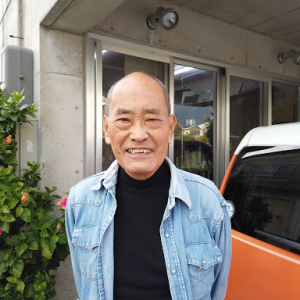 Born in Okinawa in 1946 and raised in the Koza district, Mr. Kuniyoshi was a young photojournalist working for the Ryukyu Shimpo newspaper and was called out in the early morning hours (after 1 am) of December 20, 1970 to document the riot that was unfolding in Koza in the wake of a traffic accident involving an American driver and an Okinawan pedestrian.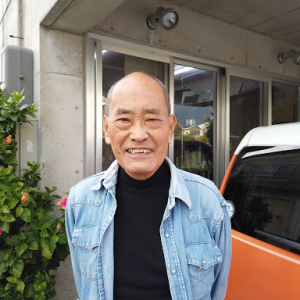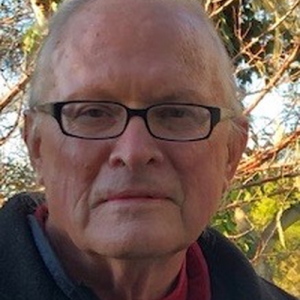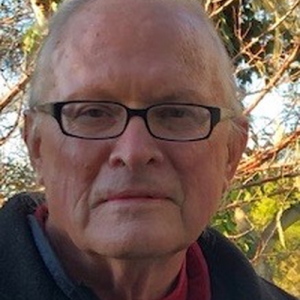 Stan Rushworth was born during WW2, and served in the military in Okinawa during the early years of the Vietnam War. He has lived and worked in highland Guatemala, Hawaii, and has been teaching English in Northern California for the last 30 years, with focus on Indigenous issues. He is a citizen of the Chiricahua Apache Nation, is married, and is a grandfather.
Wesley Ueunten (San Francisco State University)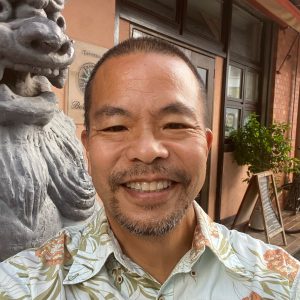 Born and raised in Hawai'i of Okinawan descent, Dr. Ueunten received a PhD in Ethnic Studies at UC Berkeley and now teaches in the Ethnic Studies program at San Francisco State University. Dr. Ueunten is a former president of the Okinawa Association of America and a performer of Okinawan music.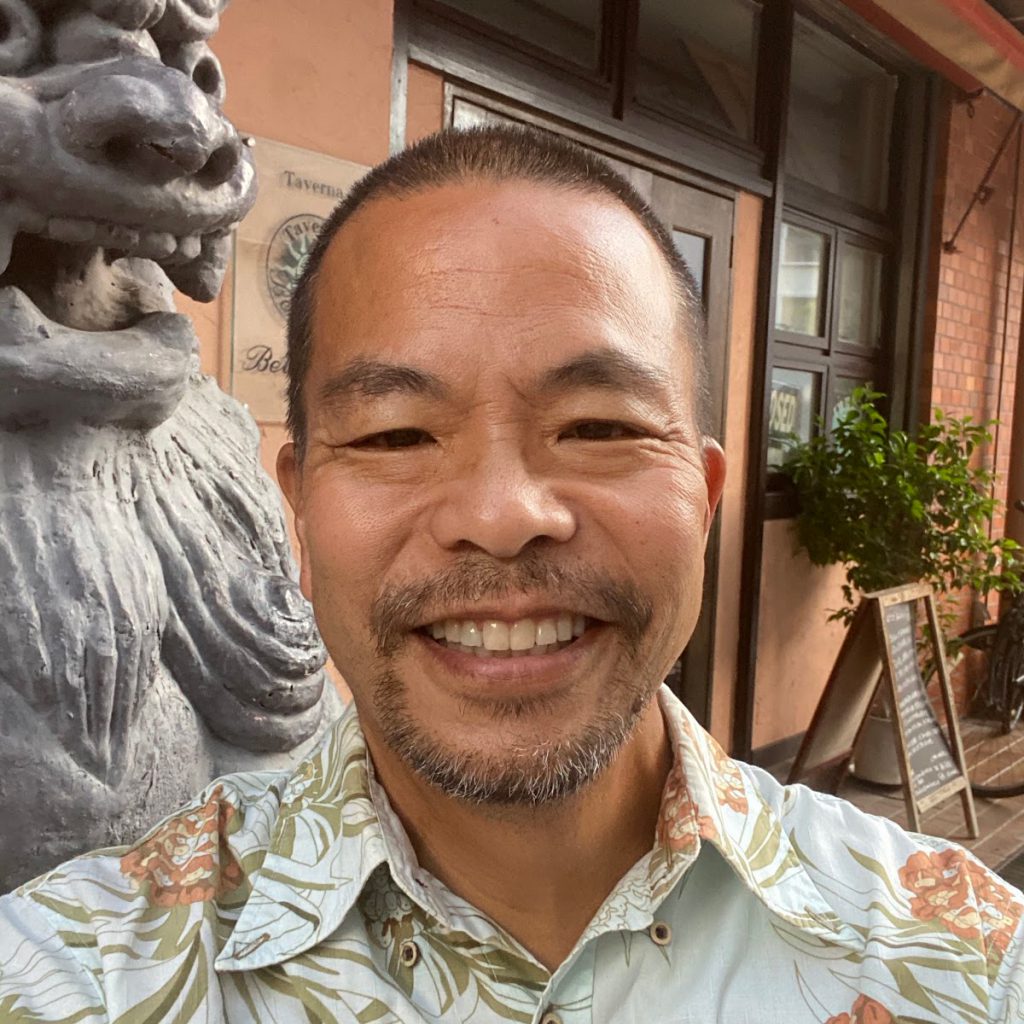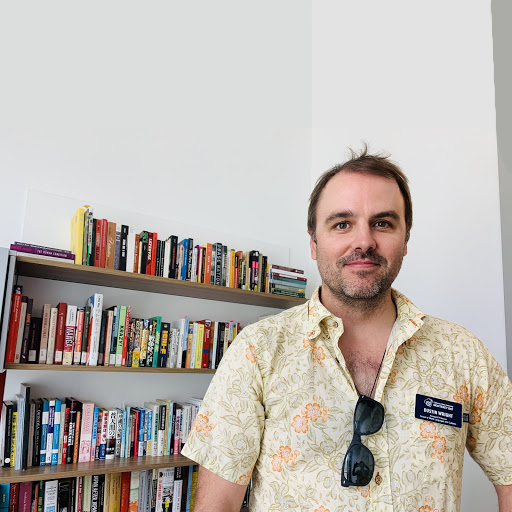 Dustin Wright (CSU Monterey Bay)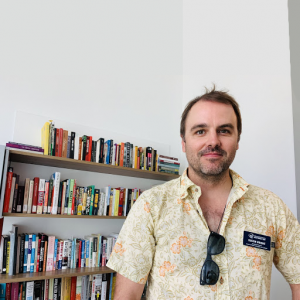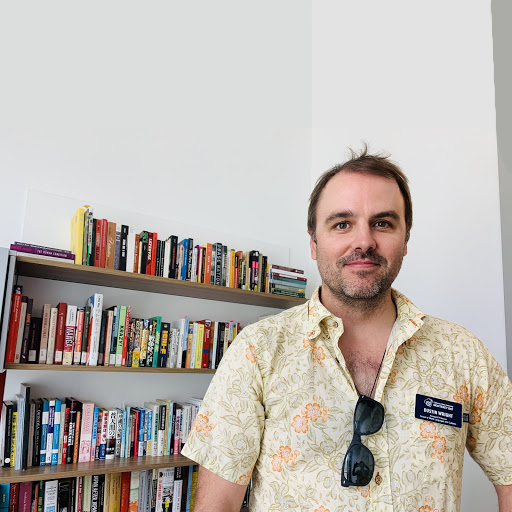 Dustin is a historian (UC Santa Cruz, 2015), co-director of the Okinawa Memories Initiative, and assistant professor in the School of World Languages and Cultures at California State University, Monterey Bay. His work has been published in Gastronomica, The Japan Times, The Sixties, Critical Asian Studies, and Sekai (世界). He is currently writing a book tentatively titled Protest Nation: Anti-Base Struggle and the Fight for Peace in Modern Japan.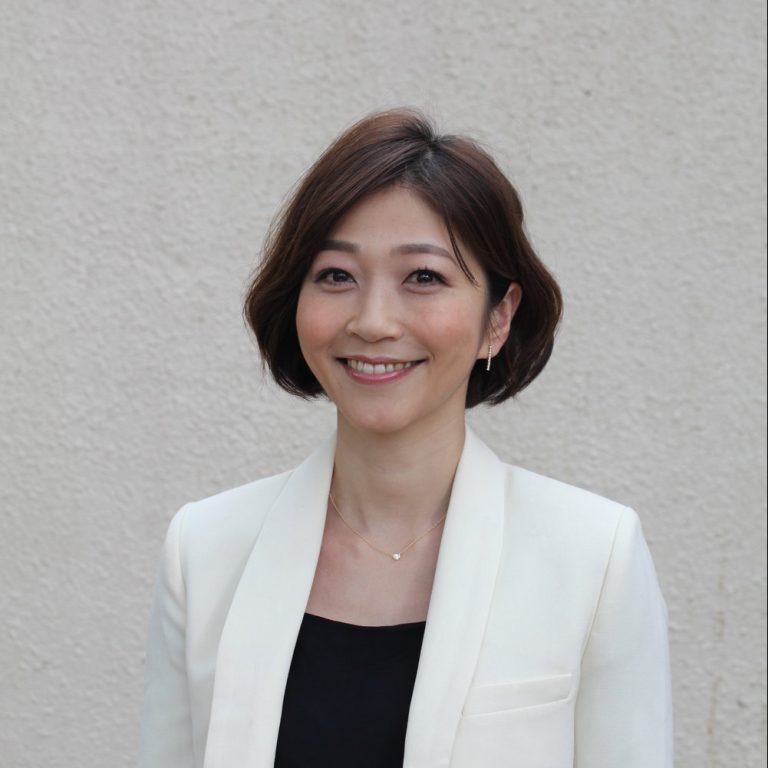 Tomoko Kubota served as a newscaster and a reporter of Tokyo Broadcasting Systems Television in Japan. She also contributes to Japanese newspapers and Magazines on a variety of topics. Her passion as a journalist has its roots deep in her hometown, Hiroshima. Tomoko was surrounded by the stories of the Hibakusha, the atomic bomb survivors as she grew up. Through them, she learned to value and respect peace, and became determined that she would like to dedicate her career to the alleviation of conflicts in the world.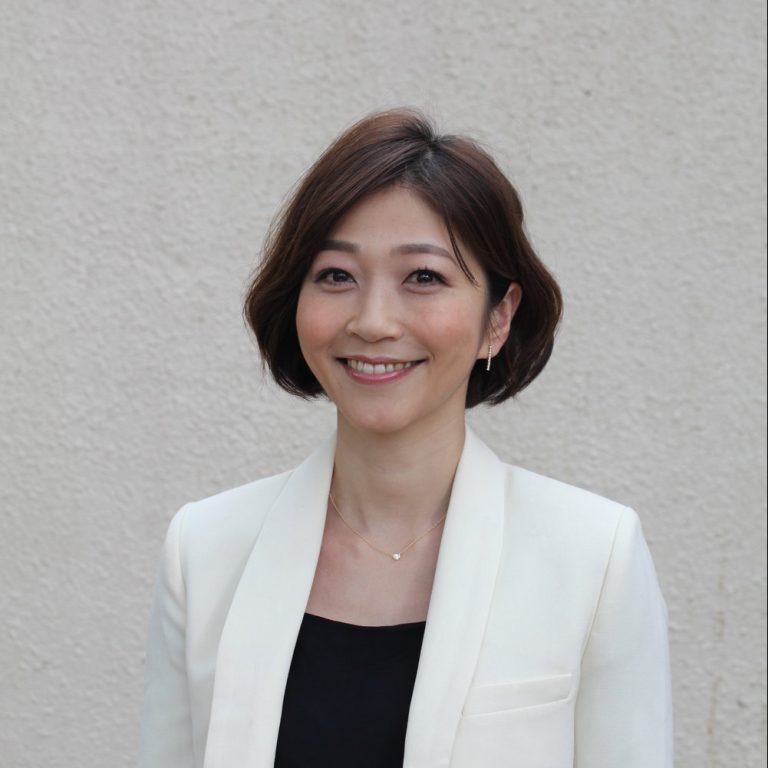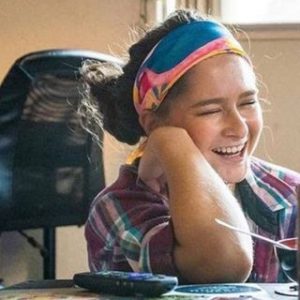 Alexyss McClellan-Ufugusuku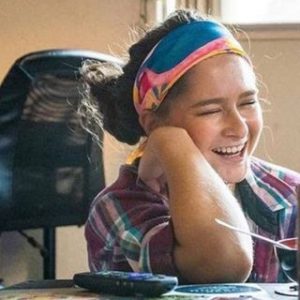 Alexyss is a PhD student in the History Department at UC Santa Cruz and serves on the leadership team for the Okinawa Memories Initiative. Lex is a mixed-race Shimanchu from San Diego and her research focuses on the politics of formal Indigenous people's recognition for the Shimanchu (Ryukyuan) people by the government of Japan and the United Nations. She has a forthcoming article in The Avery Review about the July Fourth party outbreak of the coronavirus in Uchinaa as framed through the UN Declaration on the Rights on Indigenous Peoples.
"Events like this don't just fall into place. Instead many people have done wonderful work to make this possible and I'd like to begin with some thank yous.
Thank you to the Special Events team at UC Santa Cruz for all the technical and planning support they provided prior to and during this event.
Thank you to The Humanities Institute at the University of California, Santa Cruz where the Okinawa Memories Initiative has its home and administrative support. The Humanities Institute is a wonderful place to incubate ideas for new projects and events and we have benefitted from their strong support for many years.
Thank you to the Tokyo Broadcasting System, TBS, which has given us permission to include one of their talents, Kubota Tomoko, in tonight's events. And while I am at it, let me acknowledge that this event was first proposed to us by Kubota-san, whose participation in OMI research field work over the last couple years has been a tremendous gift.
Thank you to the wonderful undergraduate students who staff the Events and Communications team here at OMI who have worked hard to develop this event and communicate about it through our social media: Edie Trautwein, Kimberly Szeto, Emily Aranda, Jared Guzman and Miki Arlen.
Thank you to the musical team who performed the music you'll hear during our interludes: Wesley Ueunten, Francis Wong and Scott Oshiro.
Thank you to OMI team members Drew Richardson and Marci Flynn, for shooting and editing video of the neighborhood in Koza as it is today.
Thank you to our guests—Kuniyoshi Kazuo, Stan Rushworth and Wesley Ueunten for giving us your time and insights.
Thank you to Chiyo Mori and Miki Watanabe for their interpretations today.
Thank you to Histreet, in Koza, for allowing us to use space in their second floor for Kuniyoshi-san and Kubota-san to have their conversation.
Thanks, as always, to the people of Okinawa and the United States who have shared their time and their stories with us. We're honored to serve our communities.
And finally thank you to all of you who have joined us today and especially those who have shared our announcements and have thereby helped us reach as wide an audience as possible.
As Director of this project, I am humbled by the support and so grateful to all of you!"
-Alan Christy / クリスティ, Director of OMI